Friday October 24, 2014
22:52
Weekly translation favorites (Oct 17-23)
»Adventures in Freelance Translation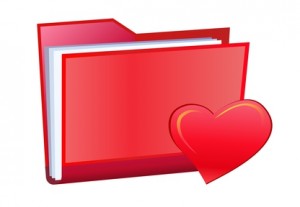 Weekly series of posts based on our favorite tweeted content over the past week. Topics: translation, interpreting, languages, freelancing and business.
18:53
The past is not a foreign country
»Kilgray Blog
'ÄúThe past is a foreign country. They do things differently there.'ÄĚ wrote L.P. Hartley. It is a wonderful quote but I am not sure it is true for Kilgray.

When we tried the pin down the actual date Kilgray was founded we came up with October 24th, 2004. It may be that other dates have a greater claim to be our official start date. The first specification for memoQ was completed on September 21st, 2004. What we do know is that in the summer of 2004 Kilgray's founders had started working on a new translation tool and by October 24th they had decided to establish a company to build and sell this tool.

Today we are 10 years old. However, it is not the last ten years which are important. It is the next ten. I believe Kilgray will not do things in the future much differently than we did in the past. Kilgray has been successful to date because of certain core strengths. These could lead to greater success in the future.

Our customer obsession is probably our greatest strength. There are many ways this manifests itself. I think one of the most practical is that there has not been any day in the last five years where we have not been checking and answering urgent support tickets. This has included Christmas and New Year holidays.

There is a huge pride within Kilgray with how our customers are using our software to make their work more productive. This is one of the core reasons why we are in business and it is wonderful to see it happen.

Since that first memoQ specification document Kilgray has had an attention to detail. Much of what we wanted and want to do is complex but we have consciously tried to make complex things simple. This has not always been easy and sometimes we have returned to functionality to try to improve the user experience. However, I believe this attention to detail and user experience is something which will be crucial to our development in the next ten years.

Jost Zetzsche wrote an article in his newsletter where he mentioned Kilgray in 2008. At the time Trados had moved from the Word based version to Trados Studio. We saw an opportunity here and positioned memoQ as the tool to migrate to rather than Trados Studio. In Jost's article he compared Smartling and ABBYY to Kilgray in 2008. Smartling have got $65 million in funding over the last few years. We had about $65 in 2008

I think Jost is wrong with his analysis. It is not Smartling or ABBYY which will be the equivalent of what Kilgray was in 2008, it is Kilgray. We have learnt a lot over the last ten years. We have matured into a serious player in translation technology. We do not have any outside investors who want to see a quick return. We are very focused and ambitious about improving our technology, increasing our share of the market and making our customers more productive. Just wait for the next release in December, and you will understand what I am talking about.

The next ten years will be as important or more important for Kilgray as the previous ten. I believe that our future success will be because of doing things the way we have done them. We continue with our customer obsession and pride in what they do with our software. We continue with our attention to detail. We continue trying to make our customers more productive. We do all this with good humour and respect for our competitors.